East Cheshire NHS Trust marked International Nurses Day with a host of celebrations across its hospital and community services.
International Nurses Day is celebrated around the world on every May 12th, the anniversary of Florence Nightingale's birth. This year, East Cheshire NHS Trust focussed on two key themes – Enabling Professionalism and the 'Best Of' Nursing – to commemorate the day across its hospital sites and community services.
Kate Daly-Brown, Director of Nursing and Quality at East Cheshire NHS Trust said; "Nurses Day is a chance to celebrate what nursing colleagues do each day caring for our patients across East Cheshire and beyond, as well as an opportunity to say thank you, so we invited our nursing staff to highlight what professionalism means to them.
"As a nurse, enabling professionalism means the opportunity to inspire people and provide clear direction and leadership. Nursing, for me, has always been about people, whether patients, families or the staff I have had the good fortune to work with over my career.
"It involves giving personal, compassionate care whilst demonstrating your knowledge and expertise. Nursing is a great profession offering a range of diverse opportunities in many different fields, allowing you to appreciate the difference you can make to people's lives."
The trust is delighted to announce that Katie Andrew, Care Community Team Lead at Waters Green Medical Centre has recently been selected to be the North West's Regional Lead Queen's Nurse. The Queen's Nurse programme brings together community nurses to develop their professional skills and deliver outstanding patient care in the community.
The title of Queen's Nurse is awarded to individual nurses who have demonstrated a high level of commitment to patient care and nursing practice.
Katie, who lives in Buxton, applied to become a Queen's Nurse after five years working in the community. In her daily role, she manages District Nursing teams across Macclesfield who look after patients in their own homes.
She said; "I am very proud to have been appointed in this role and pleased because it is quite early in my nursing career. Nursing can be complex and challenging but I love my job, so I am delighted to be a Queen's Nurse and wear my badge with pride."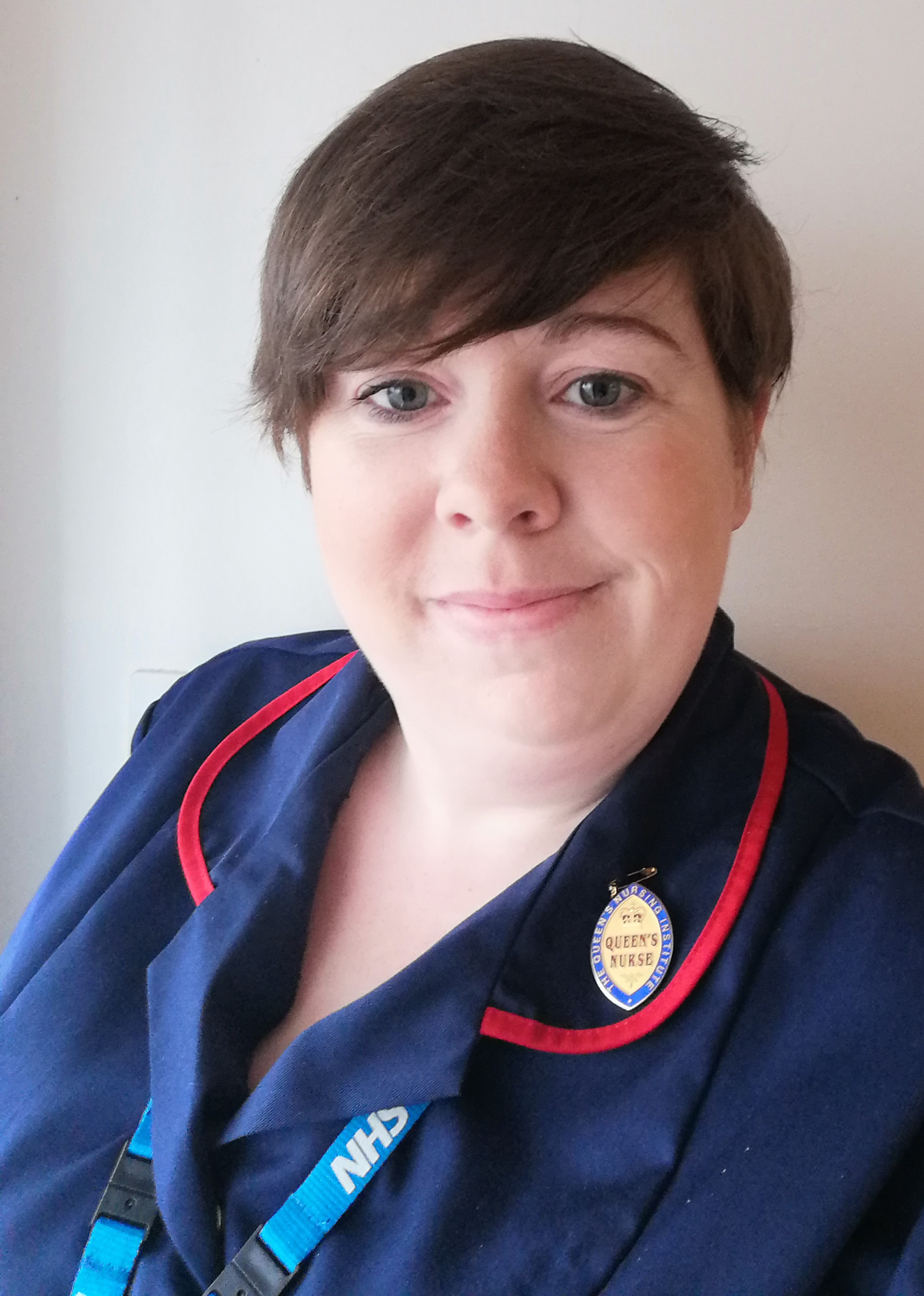 As regional lead for the North West, Katie is responsible for arranging regular area meetings to bring together the local network of Queen's Nurses.
On International Nurses Day, nursing staff at East Cheshire highlighted the #BestOfNursing, examples of patient care – whether that was care they had provided themselves or a colleague who has made a difference to them.
East Cheshire NHS Trust has more than 700 nursing and midwifery staff which accounts for around 30% of the total workforce. These include community nurses, matrons, staff nurses and specialist nurse practitioners.
Photos from the day can be viewed on the Trust's Twitter account @EastCheshireNHS and Director of Nursing and Quality Kate Daly-Brown also recorded a special message which can be viewed here.