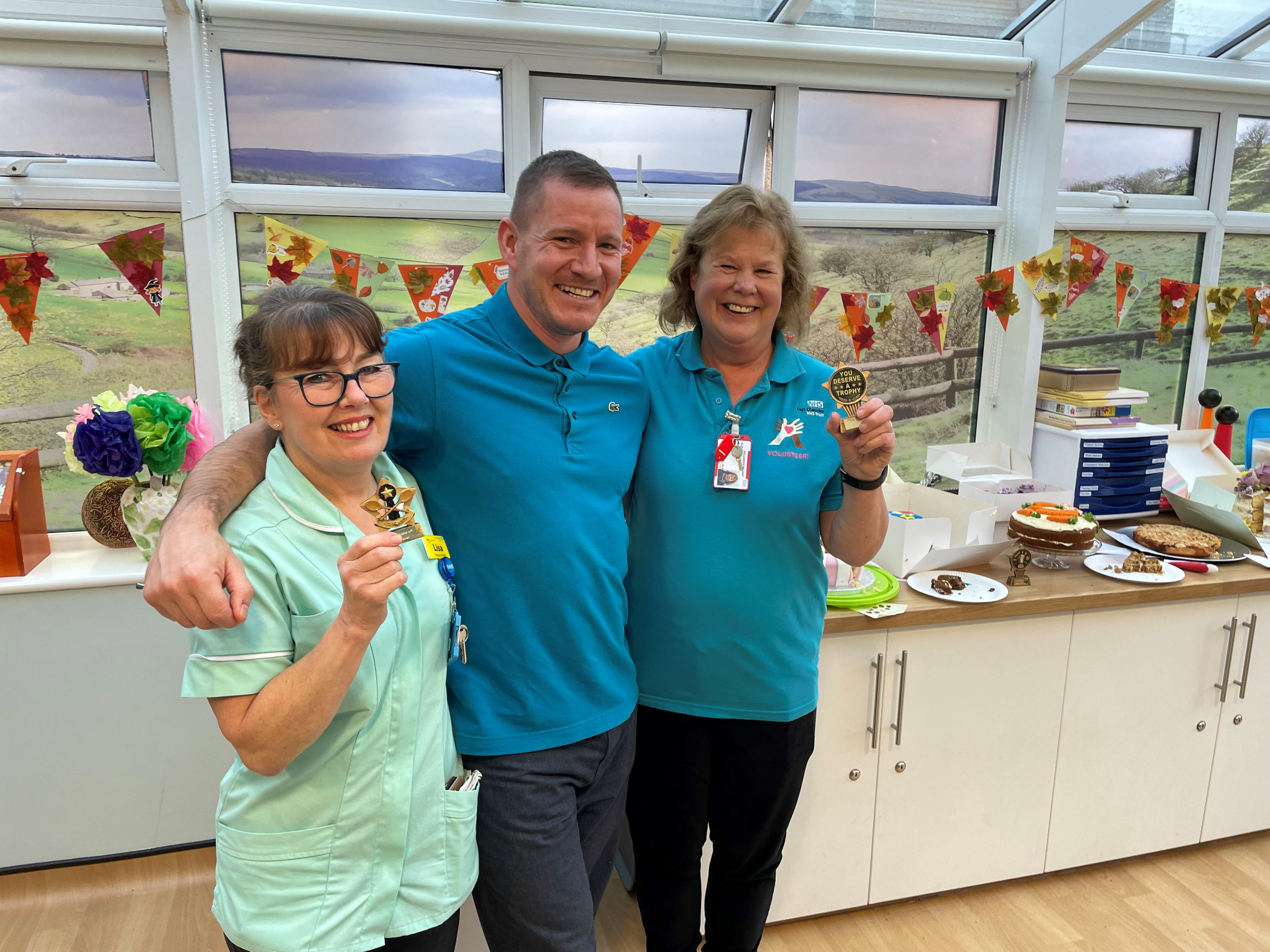 Great British Bake Off contestant, Dan Hunter was recently given the tough task of judging Ward 9's very own 'Bake Off' as staff raised funds from cakes to enhance patient experience on the ward.
Dan, who lives locally, is a semi-finalist (at the time of writing) on the prestigious baking competition and was given the challenge of picking the best entries submitted by staff from across the Trust.
Sales from the cakes raised £350, with monies used to enhance patient wellbeing through providing a programme of dementia-friendly activities on the ward, based at Macclesfield Hospital.
Lisa Nixon, Activities Co-ordinator on the ward, said: "A huge thank you to Dan for taking the time to come and judge our bake off.
"It was fantastic to see so many people join the competition and such a great way for staff to come together.
"We were delighted to raise £350 which will go towards activities for patients and will make all the difference to their experience on the ward."
Following judging, Dan said: "The standard of cakes was absolutely brilliant and some of the bakes wouldn't have looked out of place in the Bake Off tent!
"You can tell everyone had put a lot of effort into them and they all tasted and looked fantastic."
The ward underwent a complete facelift last year to improve the experience for patients with dementia with improvements made to reduce falls, promote independence and provide a less clinical environment for patients whilst staying on the ward.
Notes for editors
For further information about East Cheshire NHS Trust, contact the Trust press office on 01625 663935. For urgent, out-of-hours enquiries, please call 07748 384745.

East Cheshire NHS Trust is the main provider of acute and community health services for the people of East Cheshire. The trust is based at Macclesfield District General Hospital.

Follow East Cheshire NHS Trust on Twitter for all the latest news

@EastCheshireNHS

Donations to the charity supports the trust and enables East Cheshire NHS Trust to purchase lifesaving equipment and items not funded by the NHS. You can make a donation to our charity by text. Text hosp45 followed by either £5 or £10 to 70070. Your text might look like this 'hosp45 £10'. It is free to text us, and your text won't come out of any inclusive text package – you only pay for the cost of your donation. Thank you for supporting our charity.