Two NHS trusts today revealed plans to create a joint electronic patient record system to improve healthcare for people in Cheshire and beyond.
East Cheshire NHS Trust and Mid Cheshire Hospitals NHS Foundation Trust are working together on the project. They will replace paper-based records with one comprehensive source of information, known as the Digital Clinical System (DCS).
News of the plans – one of the largest projects ever undertaken by either organisation – was released after the trusts signed a contract with electronic patient record supplier MEDITECH. The Digital Clinical System will allow staff to capture and view up-to-date information on a range of devices, giving them access to data at their fingertips.
Trust teams, including doctors and nurses, will implement the system, using their frontline expertise to create digital tools that provide the best care, support safety, and improve patients' experiences. Both trusts will now develop, build and test the system ahead of a planned launch in 2024.
Ged Murphy, Chief Executive of East Cheshire NHS Trust, said: "This collaboration between the two trusts provides a unique opportunity to transform the experience of both patients and staff. We must continue to embrace digital technology to become more flexible and meet the needs of a growing and ageing population, and this new electronic patient record will play a vital role in that work."
Russ Favager, Interim Chief Executive at Mid Cheshire Hospitals NHS Foundation Trust, said: "Digital innovation is at the forefront of our ambitions to modernise services and provide outstanding care for the communities we serve. Being able to share information more effectively with our health and care partners will also support moves towards more informed, coordinated care across the region, with patients at the centre of everything we do."
Following a detailed and competitive procurement process, MEDITECH was chosen to supply East and Mid Cheshire's electronic patient record, using its latest system, MEDITECH Expanse.
Charlotte Jackson, CEO of MEDITECH International, said: "By partnering to deliver a shared electronic patient record, East and Mid Cheshire are taking an important step forward to improve care for the communities they serve. The digital maturity they will gain from Expanse supports the goals outlined by the Frontline Digitisation programme. As a result, their healthcare organisation will be among the most technologically advanced in the UK."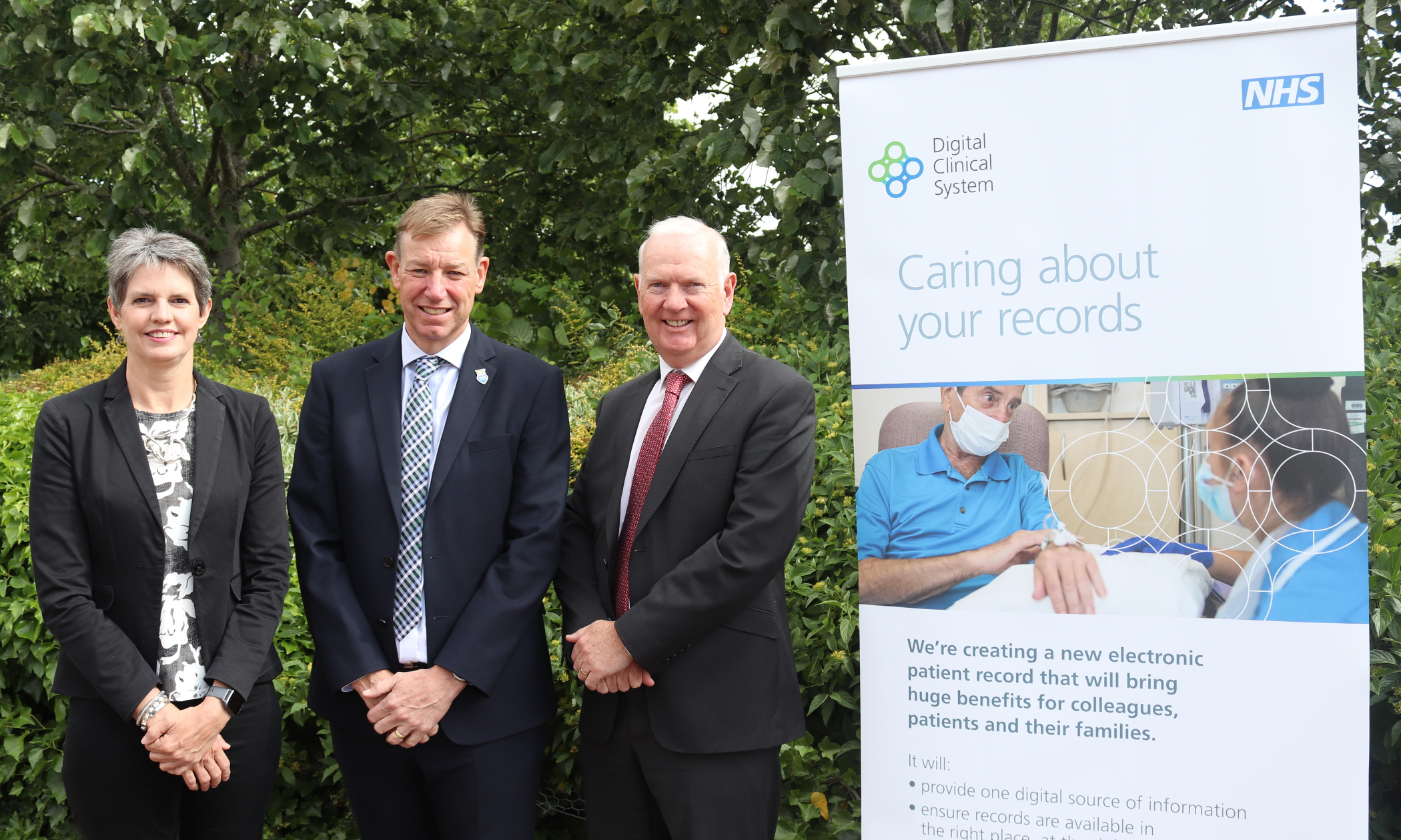 Sonia Patel, System CIO and Director of Levelling Up, NHS England and NHS Improvement, said: "It's great news that East and Mid Cheshire Trusts are collaborating on a new Electronic Patient Record system, which will help transform patient care across the region.
"This is a key milestone in their digital transformation journey and will provide clinicians with critical, real-time access to health information - ensuring frontline staff have the technology they need to do their jobs and provide the best possible joined up and integrated care plans for their patients."
Minister for Health Edward Argar said: "Electronic Patient Records can be transformational for both hardworking NHS staff and patients, providing vital patient information at the touch of a button. As we work to bust the Covid backlogs, it's essential the NHS makes the best of use of digital tools to modernise our health service and improve the experience of staff and patients.

"It is great to see East Cheshire NHS Trust and Mid Cheshire Hospitals NHS Foundation Trust collaborating on this project, backed by over £18 million in government funding."
Photo caption: From left to right, Charlotte Jackson, CEO of MEDITECH International; Russ Favager, Interim Chief Executive at Mid Cheshire Hospitals NHS Foundation Trust; Ged Murphy, Chief Executive of East Cheshire NHS Trust